Introducing the encurage financial network!
At our core, we believe everyone should have access to the tools & resources needed to help them make their financial dreams a reality.  Our role is to help you find the way to make those dreams a reality. That's why we're thrilled to be launching a new, cooperative network, the encurage financial network.
The encurage financial network brings together four legacy credit unions and three credit union service organizations (CUSOs). First Financial Credit Union, S & C Credit Union, C & NW Proviso Credit Union, and Win-Hood Co-Op Credit Union have been working collaboratively for years to educate & inspire our members while expanding their access to tools & resources, this will allow them to continue to work together cooperatively, while adding new network partners to help deliver even more value for our shared membership.
Our promise, "You have the will. Let's make the way.", embodies our commitment to our members and our network partners. Ultimately, we believe that through collaboration and innovation, we can continue to deliver exceptional, high-value services to our members, helping give them the courage to make their financial dreams a reality.
But our commitment to you goes beyond just your individual financial goals. We're also dedicated to strengthening the communities we call home. Each of our member credit unions shares our values of community, collaboration, and service, and we're excited to work together to make a positive impact in the Chicagoland area.
By joining forces under the encurage financial network, we're able to leverage our collective expertise and resources to better serve our members and the communities they call home.
Furthering Our Commitment to You
We are thrilled to announce the upcoming launch of encurage financial network, a testament to our unwavering commitment to better serve our members. By joining forces with other network credit unions, we can combine our resources and expertise to enhance operations, maximize member services, and provide innovative financial solutions! This network will enable us to fulfill our mission of enriching the financial lives of our members and strengthening the communities we serve.
Mission Statement & Pillars
Our cooperative financial network is dedicated to delivering meaningful solutions and expertise to the communities we call home. We believe by empowering members to achieve their version of financial success; we can encourage a better future for us all. We commit to collaborate, innovate, and enrich. we will continuously challenge ourselves to stay ahead of the curve, adapt to change and leave a lasting positive impact.
We believe we're stronger together. Whether that's by partnering with our network credit unions, bringing our team together to solve challenges, and by building innovative solutions by and for our members, we do it together. We ask questions and seek answers, no voice goes unheard, we build things together with our partners and teams.
When we dig deeper, we help our members go further. We're always looking to try new things, because we know if we can be more efficient we can do more for our members. We will continuously challenge ourselves to stay ahead of the curve, adapting to change and delivering innovative, impactful solutions that make a positive difference in the lives of our members and the communities we serve.
We believe every interaction is an opportunity to leave our world better than we found it. Our first answer won't ever be "No". We will make a way if we can't find one because that's what our members and communities deserve. We emphasize the importance of developing and retaining exceptional talent and giving them the tools to resources to effect positive change.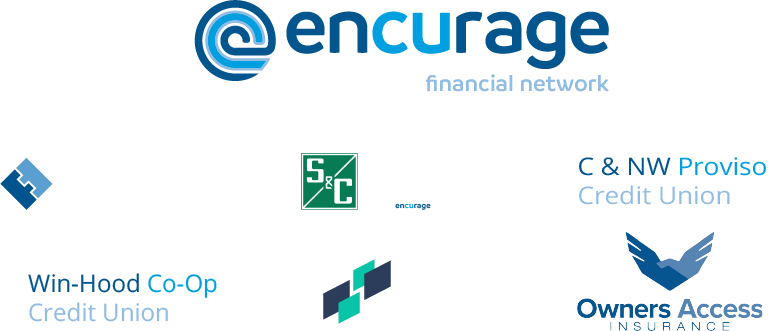 Becoming a member is quick and easy! You can apply for membership online in just few minutes.
Visit one of our branches located in the Chicagoland area today.