First Financial Credit Union is the financial partner that gives you the tools and advice for success – now and at every stage of your life.
We value and invest in our shared community, which you'll see in our everything from our young saver's club to our business partnerships. Our goal is to help our membership thrive by offering honest and fair accounts and services to people living and working alongside us in Chicagoland.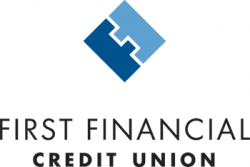 What We Offer Our Owners
We've changed a lot since we first opened our doors in 1936. What hasn't changed is our dedication to our owners – everyone who has a First Financial account.
Our full range of personal financial accounts and services address the needs of the diverse families who are a part of our membership. You'll find a mobile app equipped with mobile deposit, jumbo mortgages, and youth accounts with our Kirby Kangaroo Club for young savers.
As a cooperative, we are owned by our account holders. Everything we create will benefit you when you become a member and part-owner. That's why we don't believe in hidden fees or making you jump through hoops.
Plus, our knowledgeable staff can provide practical and personalized advice so you can do more with your money. We always take the time to get to know our member's unique financial position and will work with you on a plan to achieve your goals.
Our Pillars
Our pillars for service come from our purpose – to help members achieve financial success. Every time you talk with a team member at a branch, log in to online banking, or try a new service, you can expect the highest level of service, knowledge and integrity from First Financial.
Knowledge
We know the rules of the road for financial security and share that knowledge so you feel safer about making important decisions.
Service
You can expect consistent, accessible, accountable service supporting every one of our products. We don't put up barriers to great service and we always have the time to listen and help.
Integrity
We're accountable to every member. Because we're member-owned, our financial success can only take place together. We build and tailor financial solutions to serve our member's real-world needs.
A Message from our President
Thank you for considering joining the thousands who have chosen ownership.
As a member of our credit union family, we are dedicated to helping you achieve your financial goals and have many benefits we can offer you. Many of those benefits come from being not only a member and account-holder, but an owner.
As a member-owned financial institution, my staff and I are proud to come into our offices each and every day with the sole purpose of working for our owners – anyone who has an account with the credit union.
You have a lot of options when considering where you bank. When you chose First Financial CU, we take that responsibility seriously and truly appreciate your membership.
Michael Abraham
Chief Executive Officer
Ready to Become a Member?