Applying for a Mortgage
We're dedicated to making the mortgage process easy and understandable so you can know exactly what to expect every step of the way. You'll get discounts or programs that work for you, stick to your schedule and keep you on track for your desired moving date.
Meet our Mortgage Specialist, Larry Levine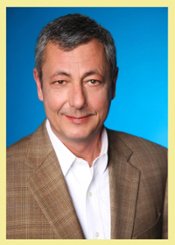 With over 20 years of experience, Larry Levine is able to offer traditional mortgage services and exceptional niche services at FFCU.
Whether you're looking for a new home or are interested in refinancing, Larry will be able to help guide you through the process from start to finish.
Use the contact form in this section to connect with Larry.
NMLS #334109
We Have Many Different First Mortgage Options
Becoming a homeowner or moving into a new home is a major and exciting life change. Our mortgage specialist, Larry Levine, will work with you to finance or refinance your property, whether it's a single family home, multi-unit building, condo or vacation retreat.
We go beyond the basics to offer special programs that can help you save money and afford your dream house. Ask for a free evaluation of your mortgage options, including a range of 10 to 30 year fixed-rate loans, as well as 3/1 to 10/1 adjustable rate loans, and more!
Portfolio Loans
First Financial does not sell portfolio loans, so there's more flexibility for us to work with members not approved with conventional requirements. This includes members who are self employed, purchasing a condo, have had a bankruptcy in the last 7 years, or who have been gifted all or part of their down payment.
Jumbo Mortgages
Many members living in the city and suburbs are interested in properties with high value. If you are looking for a home loan that exceeds the conforming loan limit in your area, you can finance with a jumbo mortgage.
First Time Home Buyer
Our conventional loans for first time buyers offer options with as little as 3% down for a single family home. Town homes, 2 units and condos are also a popular option and can be financed with as little as 5% down for 2-4 units.
FHA Loans
For members with lower credit scores, an FHA loan can be a great option. This loan also allows for a smaller down payment, making it easier for first time home buyers to make a purchase.
VA Loans
VA loans offer long-term financing to eligible veterans for their surviving spouses. These loans allow members to purchase with no down payment and no monthly mortgage insurance. There are also options to refinance at a lower rate with no appraisal and take out up to 100%, in cash, of the home's value.
Did you find what you were looking for?
First Financial Credit Union Lender NMLS #1058446.
A & N Mortgage NMLS #19291 IL MB.0006638.