In a world of rising Health Care costs, restructured Pension Plans, and a sluggish economy, companies must constantly review how employee benefits are affecting their bottom line. That is why now, more than ever, is the perfect time to partner with FFCU to offer your employees the benefits of the credit union's financial services at no cost to your company.
---
What FFCU has to Offer for Employee Benefits
As a non-profit financial institution that was created to be a benefit for the AT&T Teletype corporation, FFCU has a long history of working with employers to provide an outlet to fulfill their employees' financial needs as well as a safe and convenient place for employees to bank and find financial information. When you become a Select Employer Group (SEG) of First Financial, your staff become eligible for membership and you gain all of the exclusive services we offer our SEGs.
---
Enrollment Days and Information Sessions
Financial Education Seminars
Payroll Check Cashing and Direct Deposit Processing
Company Event attendance or sponsorship
---
Marketing Materials Available
Articles about FFCU and personal finance
Personalized Marketing Campaigns to fit your employees' needs
FFCU membership, product, and service brochures
Monthly newsletters with Member Discounts
Web and print graphics
We also maintain on-site branches and ATMs within some of our SEG's locations. Talk to us about this option to provide the convenience of banking at work for your employees.
---
How to get started
Our VP of Development, Jennifer Laud, is available to provide additional information about becoming a SEG or talk about your company's needs from a financial institution. She can be contacted at 773-565-2009 or jennifer@firstfcu.org.
| Here are a few of our current SEGs | | |
| --- | --- | --- |
| National Production Workers Union 707 | Methode Electronics | Lutheran General Hospital |
| Camcraft | Bethel New Life | Joseph Academy |
| Cooper's Hawk Winery | Alcatel Lucent | Trim-Tex |
| Federal Mogul | John Crane | Admiral Security |
| S&C Electric | DePaul College Prep | ELCA |
---
Experiences with some of our current SEGs
Cooper's Hawk Winery and Restaurants joined FFCU in the Spring of 2011 "(We are) always looking for ways to show appreciation for our hard-working employees. We selected FFCU for their phenomenal customer service, knowing that FFCU will care for our employees in the same way that our employees care for our guests!"
– Kristen Zagozdon, Director of Human Resources
---
Creation of a New Product with our 10 Health Care SEGs in Mind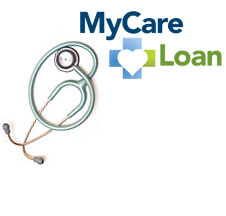 FFCU's MyCare Loan is the perfect example of a product we developed to benefit a group of our SEGs and improve the financial well-being of everyone who participates. The MyCare loan provides a low rate, flexible financing option for medical procedures that are not covered, or completely covered, by insurance. When this product is made available through the healthcare provider, their patients are appreciative because they now have financing to cover a procedure they would otherwise not be able to fund that also has extremely favorable terms. The healthcare provider is able to receive guaranteed, timely payments from an institution that will not charge them to offer financing. Just like this opportunity, FFCU is continually looking for new ways to provide customized products and services to suit your needs. Talk to us today about the unique financial needs of your business.